Computers and computer technology have had an undeniable impact on society. When paired with the internet, they've affected how people socialize, work, and spend their leisure time. Thanks to computers and the internet, it was possible for schools to provide academic instruction during the COVID-19 pandemic, and many employees were able to work from home.
Streaming technology was one of the reasons students and employees could continue studying and working from home. Streaming services such as Skype and Zoom made it possible to conduct classes and meetings remotely while still engaging with others. Streaming's newfound popularity continues to evolve, enabling people to watch sports games and other events live online. Streaming's also popular with gamers. Purchasing the best webcam is crucial for those who stream regularly. Let's look at some of the things to look for in the best webcams, the best webcams for streaming, and the types of content people stream.
The best webcams share some core features.
The best webcams allow users to focus and control the sound. While laptops come with built-in webcams, they lack the image quality required for professional streamers. Gamers who share their gameplay on streaming sites like Twitch or YouTube Gaming need superior webcams to ensure optimal picture quality.
Since webcams transmit images, you'll find yourself looking for the same features the best TVs and monitors have, such as high resolution and frame rate. Resolution refers to the number of pixels on the screen. High-definition (HD) screens have 1280p horizontally by 720p vertically. These numbers are multiplied to identify the exact number of pixels on the screen and the vertical pixel count. Full HD screens have 1920p by 1080p. Higher pixel counts produce better image quality. The best webcams generate images with high resolution and typically have at least 1080p.
A camera's frame rate is also known as frames per second (FPS). It references how many images, or frames, are transmitted per second. Higher frame rates prevent choppy images that seem to skip or freeze. Like monitors, webcams should have a frame rate of no less than 60fps.
Streamers should also consider investing in a camera with autofocus so they don't have to worry about going out of focus if they change their distance from the camera or have a large group appearing on screen.
There are several excellent webcams streamers can use.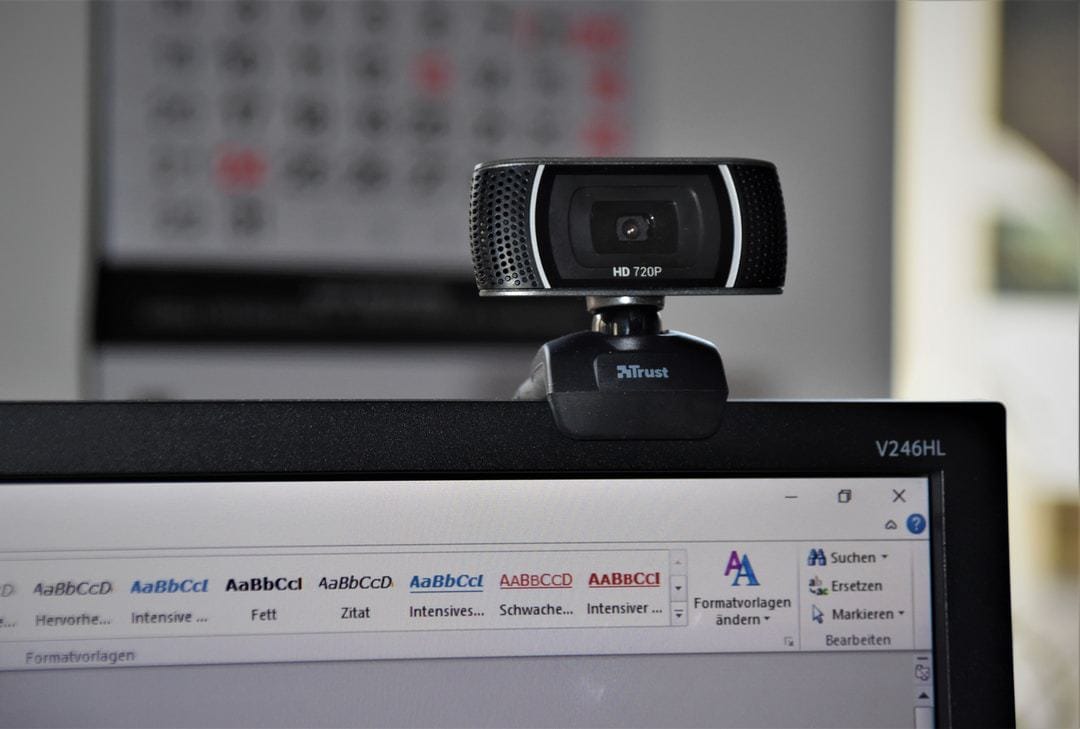 Choosing the best webcam ensures you transmit striking images. When you're shopping for the best webcam for streaming, consider leading webcam models. Today, some of the top webcams include the Logitech HD Webcam C310, Microsoft LifeCam HD-3000, PTZOptics Webcam 80, and Razer Kiyo webcam. The Razer Kiyo has a built-in ring light, making it ideal for streaming from dark rooms.
Gamers can also consider the ClearOne Unite 20 Pro webcam, Logitech StreamCam, and Logitech BRIO webcam. Consumers can choose various models of the Logitech BRIO webcam, enabling them to opt for 4K resolution with a 30fps frame rate or purchase a 1080p or 720p version with 60fps. Those who want 90fps can opt for 720p.
People stream various types of content.
Some streamers are hobbyists who enjoy streaming on streaming sites like Twitch. While Twitch was established for gamers to stream themselves while playing video games, multiple streamers transmit other content, such as cooking, baking, and dancing. Streamers also used the technology to broadcast their weddings and other special events during the pandemic.
There are also professional streamers. These people are streamers who stream content to generate income. Gamers can make money through subscriptions, donations, and sponsorships. Successful streamers build large audiences and host regular live streams with engaging content.
The best webcam ensures optimal picture quality when you're streaming. People use webcams to engage in live chats via Skype and Zoom and transmit live streams featuring themselves engaged in various activities such as playing video games, cooking, or dancing.